Jazz Kitchen Presents Roz Macdonald's Trio
3. März 2023, 19:00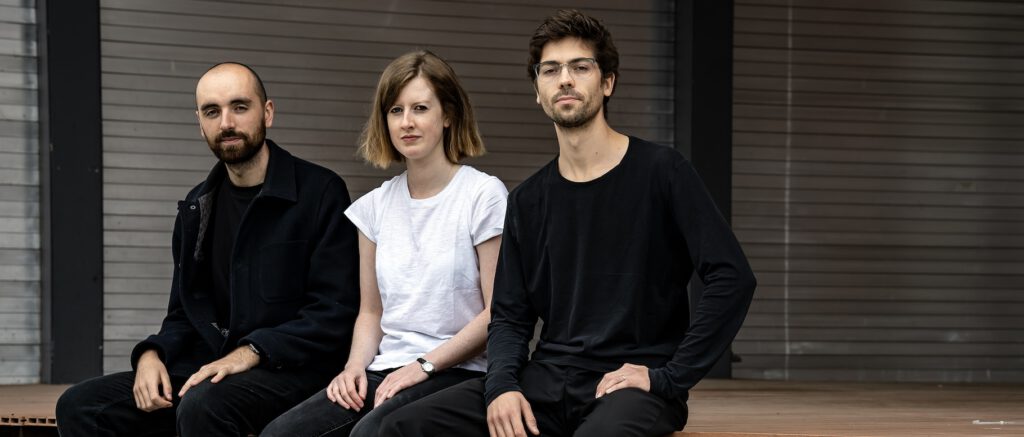 Roz's trio hails from Berlin and is completed by Béla Meinberg on Piano and Jordan Dinsdale on Drums. The band formed at the end of 2020 after Roz received a grant from Musikfonds NeuStart Kultur, which enabled her to write her debut album entitled 'Make Do', released in July 2022.
The band play an eclectic mix of straight ahead jazz in the style of 50s and 60s, with a modern touch and incorporating some folk elements. This is mainly in the form of own compositions and arrangements.
Bandleader and double bassist Roz originally comes from Scotland. She studied a bachelor degree in jazz at Leeds College of Music and whilst doing so, somewhat established herself on the UK jazz scene. In 2017 she relocated to Berlin to get involved on the jazz scene, and in 2022 moved to Hamburg to study her masters at the HfMT. Throughout her time as a freelance bass player she has had the opportunity to work with some jazz greats, including Scott Hamilton, Bruce Barth, Perico Sambeat and Rene Marie, and is always looking to make new connections.
Béla Meinberg – piano
Roz Macdonald – bass
Jordan Dinsdale – drums
Tickets
Normalpreis 15.-
Ermässigt/Mitglieder 10.-
Fördermitglieder / Mitglieder U30 0.-
Restaurant Brückenstern
Stresemannstraße 133
S/Bus Holstenstraße oder Bus Sternbrücke
Brückenstern | Stresemannstrasse 133 |
040-32 84 72 71
|