Fat Jazz Present's Vincentz, Mogensen, Grissett, Ginsburg
16. November 2022, 20:00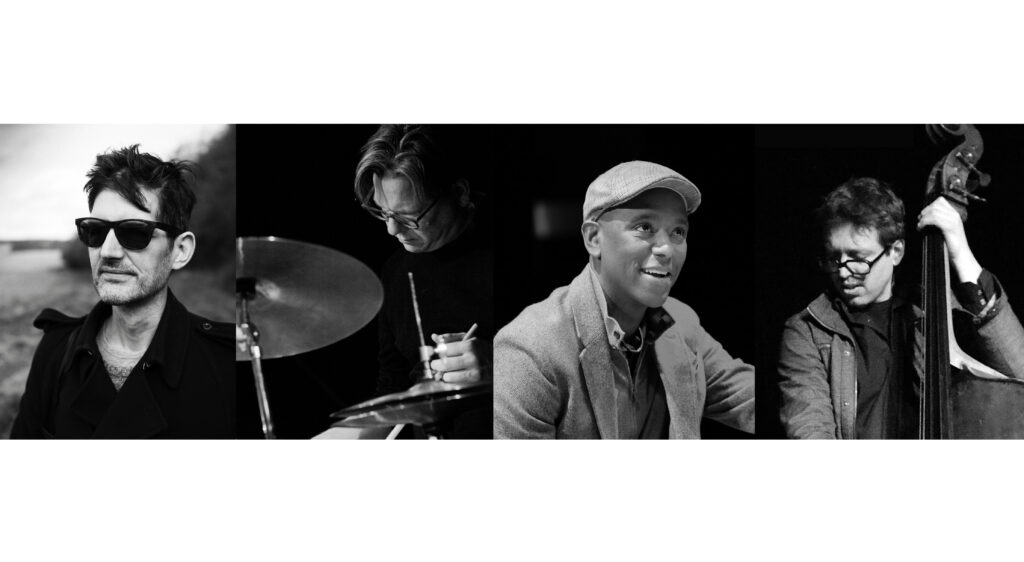 VINCENTZ І MOGENSEN І GRISSETT І GINSBURG
Niels Vincentz – ts,
Danny Grissett – p,
Josh Ginsburg – b,
Anders Mogensen – dr
This quartet delivers an outburst of expressive, virtuoso jazz recognized with high energy. All members of the quartet contributes with original material combined with jazz standards from different periods of the jazz history.
The Quartet just finished their first tour november 2021, and hits the Road in November 2022 with a fresh release from their first tour.
American musicians has been resettling in Europe since the 1940'ties. Vincentz and Mogensen presents this new super quartet with two well established american musicians, both now European residencies. Danny Grisset has been working with Tom Harrell, Jeremy Pelt and Benny Golson amo, and he is now based in Vienna. He has released numerous albums as a leader and toured all over the world.
Josh Ginsburg has been in Berlin for a decade and has toured with jazz legends such as Kurt Rosenwinkel, Mark Turner and Mulgrew Miller. 2 American musicians who both has contributed to the development of the international jazzscene.
Danish saxplayer Niels Vincentz has throughout the last nearly 30 years been a part of the danish jazzscene. He has lived for 10 years in New York, where he teamed up with drum legend Billy Hart, with whom he has recorded several albums. Some of these has received Grammy Awards in Denmark.
Last person to finish this quartet is Anders Mogensen. Mogensen has since the early 1990'ties toured and recorded for record labels such as Blue Note and Storyville Records. He has toured and recorded with Steve Swallow, Marc Johnson, Brecker Brothers. He is a regular member of Walt Weiskopf European Quartet, Jerry Bergonzi Quartet and Tim Hagans Quartet. Anders has received grammies in contries such as Canada, Norway and Denmark.
https://www.facebook.com/Nielsvincentzmusic/
https://dannygrissett.com/music
Brückenstern | Stresemannstrasse 133 |
040-32 84 72 71
|